Luis Fontanills - Architect / Artist
FL Lic. AR0013938

Luis Fontanills, a third generation architect, attended the University of Miami, School of Architecture from 1981 through 1985 and graduated Cum Laude with a Bachelor of Architecture. While attending the University, he collaborated with Fontanills & Associates as a principal designer on a wide range of projects both in the United States and abroad. From 1979 through 1981, Luis Fontanills studied Art and Architecture at Pratt Institute in New York City where he continuously maintained presidential honor roll status.

His interest in the
visual arts
has been lifelong and his paintings have been shown in a prestigious Bal Harbour, Florida art gallery. Prior to attending Pratt Institute, he received the highest award given to a student in the arts, Hall of Fame in Art, from Miami Coral Park Senior High School. As a senior he was awarded an art study scholarship to the University of Miami.
Luis Fontanills is a licensed Architect in the State of Florida. He believes in the integration of art and architecture within each project, thereby creating both economic and aesthetic value for the client and society.

He continues to make
art
and has several works, including a water sculpture, in private collections throughout the country. Other interests include the art of Bonsai and Bonsai pottery. One of his bonsai ceramic pots is on display at the U.S. National Arboretum in Washington, D.C. He has an aesthetic vision which integrates the man-made, architecture and art, with nature.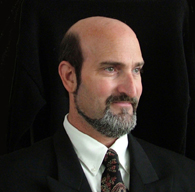 Luis Fontanills Architect